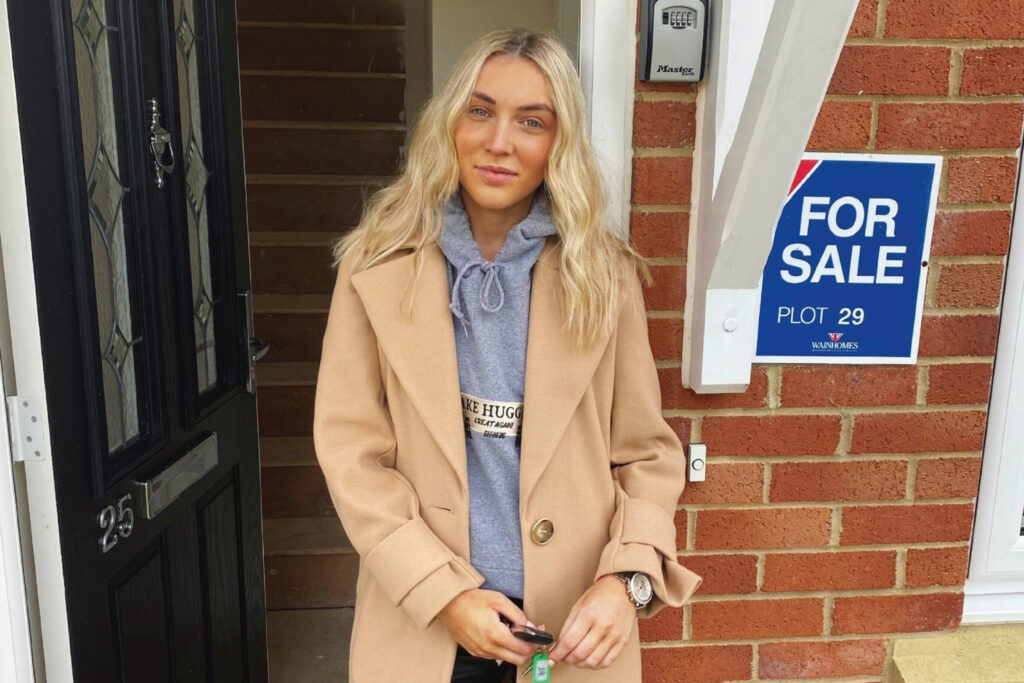 Olivia Ibbotson's Snugg Homes Story…
---
"My experience of the Snugg Homes service was really good! Everyone was extremely helpful, especially during Covid." – Olivia Ibbotson, 22, Preston
---
Olivia has recently purchased a 2 bedroom end mews property in Little Eccleston, Preston.
This is Olivia's Snugg Homes story
"Prior to the move I had been living with my parents in Thornton, Cleveleys. I wanted some independence and knew that it was the right time to move out of the family home and into a property of my own.
I found out about Shared Ownership through the Snugg Homes website. I'd been looking on RightMove and found a Snugg Homes property advertised, so I went to the Snugg Homes site. I was immediately drawn to Shared Ownership; it was the best way to get onto the property market by myself.
I found and purchased a property that is my perfect first home. The size is great and I love the location.
My life has changed a lot since moving in. I've grown in confidence and become far more independent and although it has been difficult with the current COVID situation in the UK, it has allowed me to expand my skills and enjoy the process of moving into my first home!
My experience of the Snugg Homes service was really good! I had no issues and everyone was extremely helpful, especially during Covid."
Olivia x