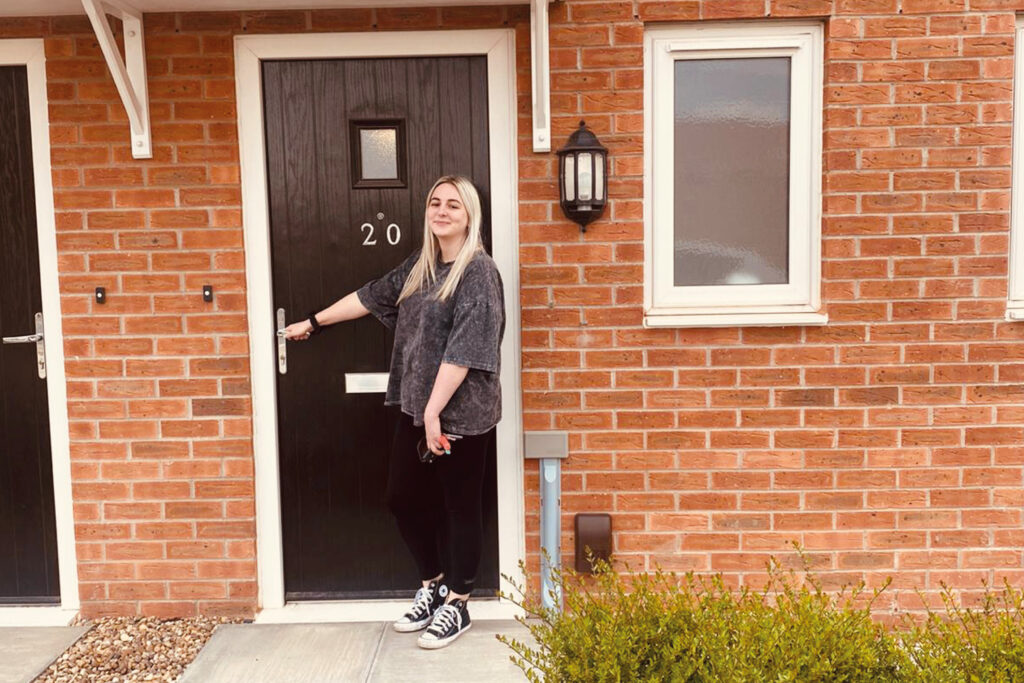 Amy Baguley's Snugg Homes Story…
---
"We both feel so settled already. The stability of owning our own home is such a nice feeling!" – Amy Baguley, 28, Nottingham
---
Amy is now living in her new 3 bedroom home with her 6 year old daughter on Chase Farm.
This is Amy's Snugg Homes story
"I had been living in private rented accommodation until my landlord decided to sell up. I didn't really want to have to rent again, so I decided it was time to consider my buying options.
I was aware of Shared Ownership through word of mouth, so I rang my local council for details of Shared Ownership options in my area, and they directed me to Snugg Homes. Snugg Homes were great and provided all the information I needed.
​I am a single parent and I wanted some stability for myself and my daughter. I couldn't afford to buy a home outright, so Shared Ownership seemed the best way for me to get onto the property ladder on my own.
I really love the house – it's perfect for me and my daughter. We both love the development too, it feels so safe and secure. My daughter is also very excited about the park that is currently being built at the end of the road!
​We both feel so settled already. The stability of owning our own home is such a nice feeling!
​The service we received from Snugg Homes was excellent! Having such a fixed deadline to be out on my rented property was very stressful and although there were a few delays (which also caused stress) I can't fault Laura Gaskell (the Property Sales Manager) who was always there to keep me posted. She let me know what was happening, and always did what she could to keep to the completion deadline."
Amy x