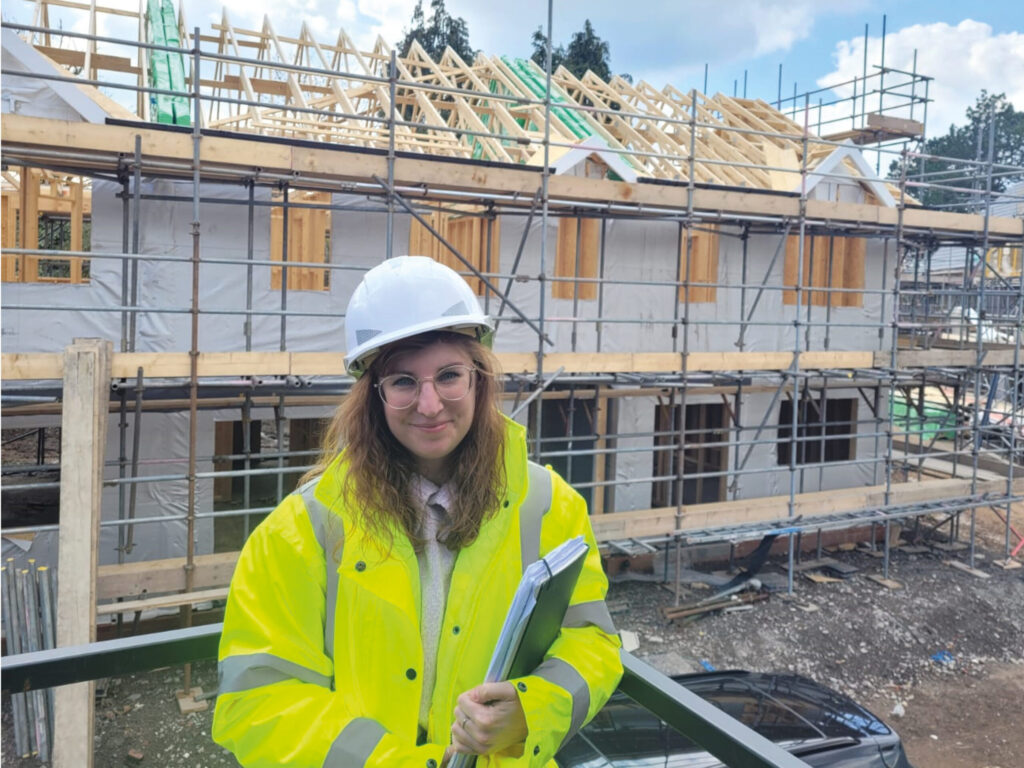 Laura
---
"Hi, my name is Laura and I'm a Property Sales Manager at Snugg Homes."
A typical day…
"My typical day starts off by logging into our company network and checking my emails, then checking in with the Snugg Homes team.
Today I have some urgent work to be completed on a development I am leading on – Chase Farm in Gedling.
After I have completed the necessary works, I drive to Winsford and Scholar Green to look at possible locations for two future developments.  Here I check out the local area, study the land and boundaries as much as I can – and make notes on selling points – I use these notes on the Snugg Homes sales report that will be submitted to our Board for consideration.
Back to the office and it's time for a quick lunch!
I'm then straight back to work and in to a Microsoft Teams site meeting for the progress of a new scheme that we are starting to market – Pinewood Park in Formby. Here I get an update on how the scheme is coming along and the likely handover dates, from this I can work with the marketing team to get everything set up to launch the development on our website.
I finish my day by sending out updates on the visits and site meetings I had, return any calls missed (that I had whilst out on site and in meetings) and respond to any emails.
As you can see my role at Snugg Homes is a very busy one, but I love every minute of it!"
Laura x