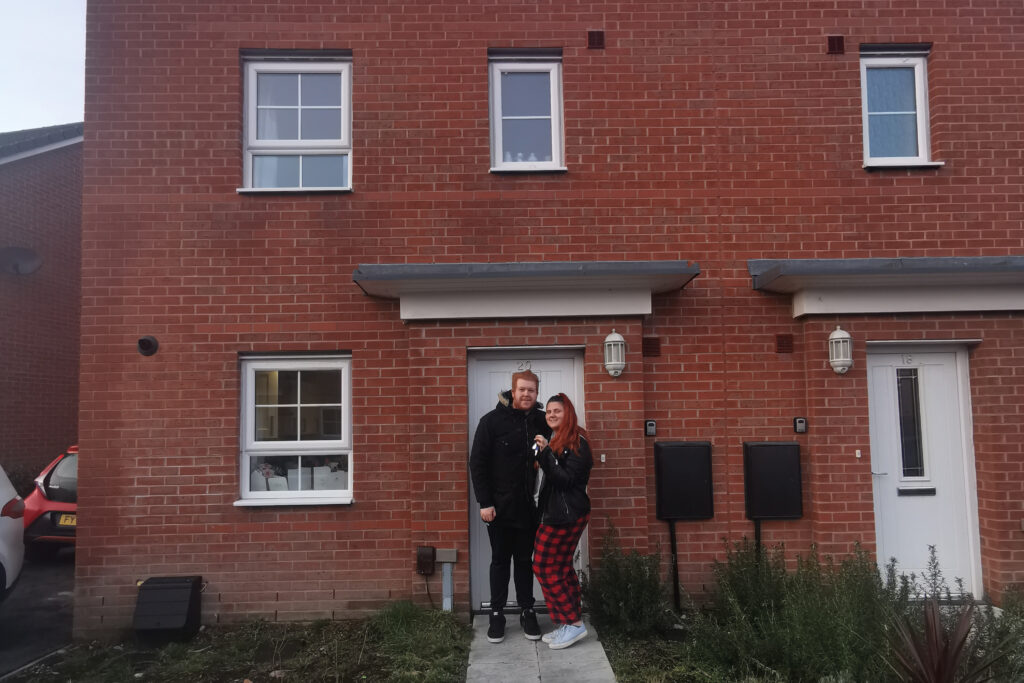 Joe Price's Snugg Homes Story…
---
"Excellent. Friendly. Patient." – Joe Price, 31, Southport.
---
Joe, his partner and 3 children are now happily living in their new 4 bedroom semi-detached home in Southport.
This is Joe's Snugg Homes story
"We had previously been living in a rented apartment in Liverpool, but since having children we decided we needed to move into a bigger property.
We found out about Shared Ownership through Google. We liked the benefits of the scheme and it helped us afford a 4 bedroom property.
Life has improved so much for us since moving. All of our children now have a room each, we are on the property ladder – and our home is now an investment instead of wasting our money on rent.
We love the house. At the moment the development looks a little water logged as there are some deep puddles on some of the roads, but thats the British weather for you!
We would describe the Snugg Homes service in three words; excellent, friendly, patient."
Joe