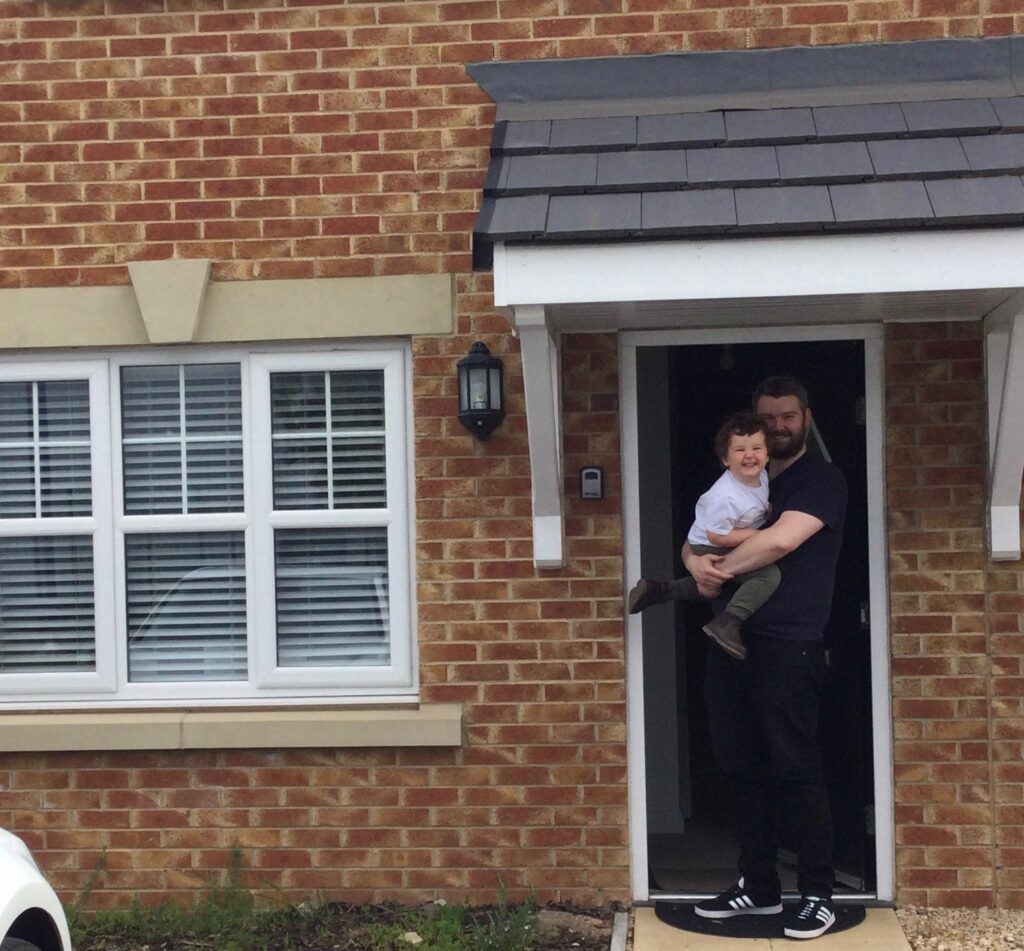 Patrick Henry's Snugg Homes Story…
---
"The Snugg Homes service was excellent, they were very helpful in every way they possibly can be" – Patrick Henry, 29, Farrington.
---
Patrick has recently purchased a 55% share in a 3 bedroom home on Meadow Gate.
This is Patrick's Snugg Homes story
"Before moving into my new property I was living in Wigan. I had broken up with my ex-partner and both her and my 3 year old son moved to a different location. I wanted to move to remain as close as possible to my son so I could continue to support both my son and his mother as much as possible.
I found out about Shared Ownership whilst searching for properties on Zoopla and Rightmove for homes that were in my budget range. I did some further research on sharetobuy.com and decided it was the right move for me.
Shared Ownership enabled me to find a new property where I could provide a safe and comfortable home for me and my son at a price that I could afford.
Being close to my son is very important to me. Our relationship is the best it has been since I split up with his mother – I moved only 5 minutes away from where they now live, so I can see him in the evenings. My son is very happy with his new bedroom at my house and absolutely loves it on the nights he stays with me.
The house was built by Rowland homes and the build quality is excellent – far superior to my previous new build home. The rooms are spacious and the fittings are high quality. The subsequent phases of this development are still under construction, but my house is located away from the building works, so it isn't an issue.
The Snugg Homes service was excellent, very helpful in every way they could possibly be. They answered any query I had – if not immediately then swiftly afterwards. The completion was handled smoothly and all documents were left in a convenient folder for me."
Kind Regards
Patrick