Buying a Snugg Home…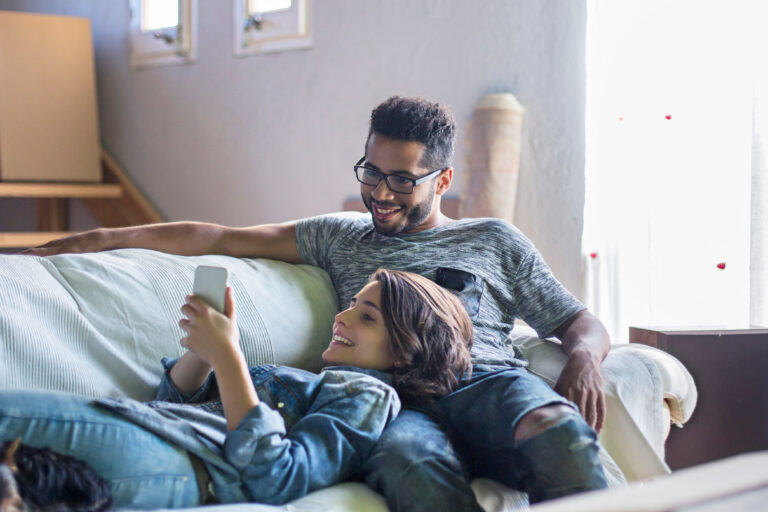 New Approach
After listening to our customers feedback, we have made some changes to the way our homes are reserved to better reflect the needs of our purchasers. We understand that buying a new home is one of the most important financial decisions you are ever likely to make – and we want to ensure that the new Snugg Homes buying process is clear and easy to understand, so that you know what to expect at each stage.
This new approach has been designed to make it easier for you to reserve your dream home. If you are a first time buyer, a second time buyer (with your property sold or have an agreed sale progressing), or a cash buyer, you are in a position to proceed and can reserve your beautiful new Snugg Home.
1. Application
Once you have found your perfect property on our website, you will need to complete an online application form with Help to Buy (low cost home ownership form for shared ownership scheme).
Your application will then be passed onto Snugg Homes and it will be checked against any eligibility criteria for that property.
We will then get in touch and send you a consent form – we need your consent before we can refer you to our external partners Metro Finance, for a financial assessment. Metro Finance use the Homes England Calculator as a basis for all their assessments.
2. Reservation
After you have passed the initial Metro Finance financial assessment, your application will be referred back to Snugg Homes.
You can now put your chosen property on hold for up to 5 working days – during this time you are 1st in the queue for your chosen property.
You can now view the property. Download the viewing guide here
During the 5 working days your property is on hold, you will need to complete the second part of the financial assessment with Metro and provide the documents requested. During this period no-one else can hold this property*.
After the second assessment by Metro Finance has been completed and passed, you can now reserve your home by singing the reservation agreement and making a £350 reservation payment (this will be deducted as a part payment on the selling price). The home is placed UNDER OFFER and taken off the market; its new status will be updated on the Snugg Homes website.**
Your reservation agreement is valid for a period of 8 to 12 weeks and your Sales Coordinator will be able to discuss with you the legal implications of this. The agreement will include:

Name
Plot number and property address
Reservation date
Parking arrangements i.e. garage
The purchase price
The reservation fee.
Your Sales Coordinator will supply you with a legal documentation pack which will include important information such as:

Information on the development
Red line deeds plan
Information on your chosen plot such as:-

Description of the boundaries –
Landscaping/garden treatments

Details about your chosen house type
Details about any choices you may be able to make (this may be limited depending upon the build stage achieved at the time of your reservation).
3. Solicitor
After you have reserved your property, you will need to appoint a Solicitor to manage the purchase of your new home and act within your interests. You will need to confirm your solicitors full details to Snugg Homes within

x

number of days.
Once this has been paid, legal services will be able to progress the sale.

 

Our solicitor will then take the following steps:

Prepare the contract documentation pack for your new home and supply to the solicitor – this will include the plot transfer deed and plot deed plan.  (There is an engrossment fee for this service; speak to your Sales Coordinator who can confirm the amount payable.)
Produce the contract and plot transfer deed for the parties to sign.

 

You are liable for this cost;

 

it will be added onto the statement of the monies due and this will be supplied to your solicitor prior to completion.
4. Finance & Insurance
Finance
If you require a mortgage to purchase your new home, you should contact your mortgage lender or advisor and proceed with your mortgage application.

Your Sales Co-ordinator can recommend independent Shared Ownership mortgage specialists to help you with this if you are unsure.

At this stage you will be asked to provide a number of documents; this can include proof of identity, any finance agreements and bank statements.
Insurance
You will need to insure your home on the day you purchase it from Snugg Homes.

Buildings insurance covers your new home against damage and mortgage lenders usually stipulate that you have to arrange buildings insurance from the date of legal completion.
Contents insurance is not usually included as a requirement from your mortgage provider – but it is a sensible option to mitigate against the damage or theft of your homes contents.
Consider having personal insurance; your circumstances could change and this could affect your finances.
5. Contracts
The exchange of contracts between our solicitor and your solicitor is when our agreement to sell the house to you becomes legally binding.
Prior to the exchange, our solicitor will provide your solicitor with a completion statement for the purchase price (minus the reservation fee). We will require a months rent and service charge payment in advance.
6. Your New Home
Prior to your legal completion date you will be invited to attend a new home demonstration led by your Sales Co-ordinator. It is very important that you attend this. You will be taken through a comprehensive induction process, highlighting important features about your new home and how to maintain it.
Contact your current home utilities providers to let them know that you are moving. You will need to arrange to have your new telephone line connected.
If you're living in rented accommodation, you will need to give notice to the landlord of the date you intend to vacate the property.
In order to ensure the secure move of your belongings from your current home to your new one, you should consider approaching professional removal companies for quotes. Some companies may be able to help with temporary storage of your belongings if the timing of your move is not co-ordinated on the same day.
Let your doctor and dentist know your change of address and the date of your move.
If you have children and moving to a new area you may need to start looking for suitable schools. Our listings come with a school checker that might be of use.
Make arrangements for your post to be re-directed.
Let your family and friends know your new contact details.
Let your bank(s) or building society know your contact details.
Make arrangements for handing over the keys to your old home to the new owners.
7. Moving in
Once contracts are exchanged and the balance of the purchase has been paid, your Sales Coordinator will arrange to meet with you at the property to provide you with your keys and your documents pack, containing all the instructions and warranties needed.
*If you fail to complete the second assessment or fail to send the documentation, then next person on the waiting list for this home will be able to put a hold on it – providing they too have passed the initial financial assessment with Metro Finance
**Please note, the UNDER OFFER 'status' of a home is only updated on the website when the reservation fee has been paid.