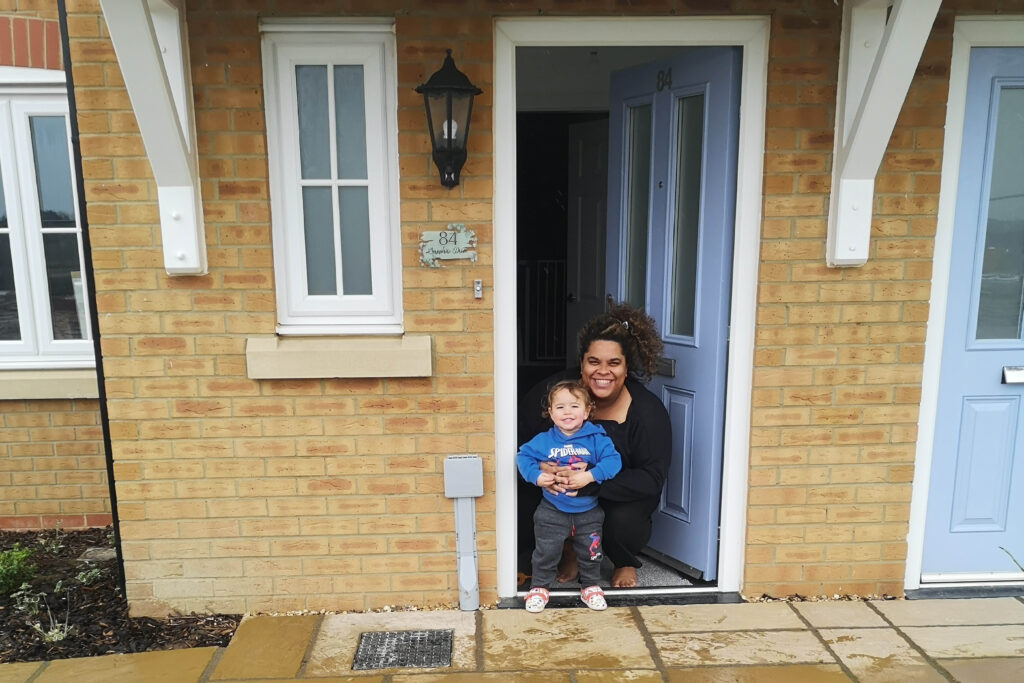 Nicola Edward's Snugg Homes Story…
---
"I've loved my experience with Snugg Homes and would recommend them to all my family and friends."
Nicola Edwards, 28, Poulton-le-Fylde
---
Nicola and her two sons are delighted with their new 3 bedroom home on Moorfield Park.
This is Nicola's Snugg Homes story…
"My previous house, a two up, two down mid-terraced home, was approximately six minutes down the road from Moorfield Park, and so this has made the transition to our new home so much easier.
My son and I had lived in our old house for five and a half years before I had my second son at the start of the first lockdown.
We were happy in our home, we were creating so many memories there, however after lockdown rules eased and everything started to go back to normal, our needs changed and the house slowly became smaller and smaller. I needed more space to accommodate swiftly growing boys and all the toys and the mess that comes along with them!
I was recommended Help to Buy by my oldest brother, however, I was purchasing on my own with two young children and I was lacking the substantial deposit needed.
I was drawn to Shared Ownership because it enabled me buy a home without having a large deposit, and with much less risk of being rejected on the grounds of affordability. It looked like the best route for me and our financial situation.
Our lives have changed for the better since moving, and we have already started making new memories in our new home. We are currently making plans for the summer and we are all looking forward to the many experiences we will have here.
The boys have settled in fantastically well, they love their new rooms and the large garden. It is the best decision I have ever made.
It's a lovely neighbourhood, quiet at night time and away from the busy main road. We feel safe and we feel welcomed to the development.
Snugg Homes were nothing but helpful, attentive and supportive throughout my application process and then following onto purchasing. Emails were answered promptly and phone calls always returned.
Samantha who was my assigned co-ordinator was such a lovely lady; she even came to show us our home for the first time. I've loved my experience with Snugg Homes and would recommend them to all my family and friends."
Nicola x