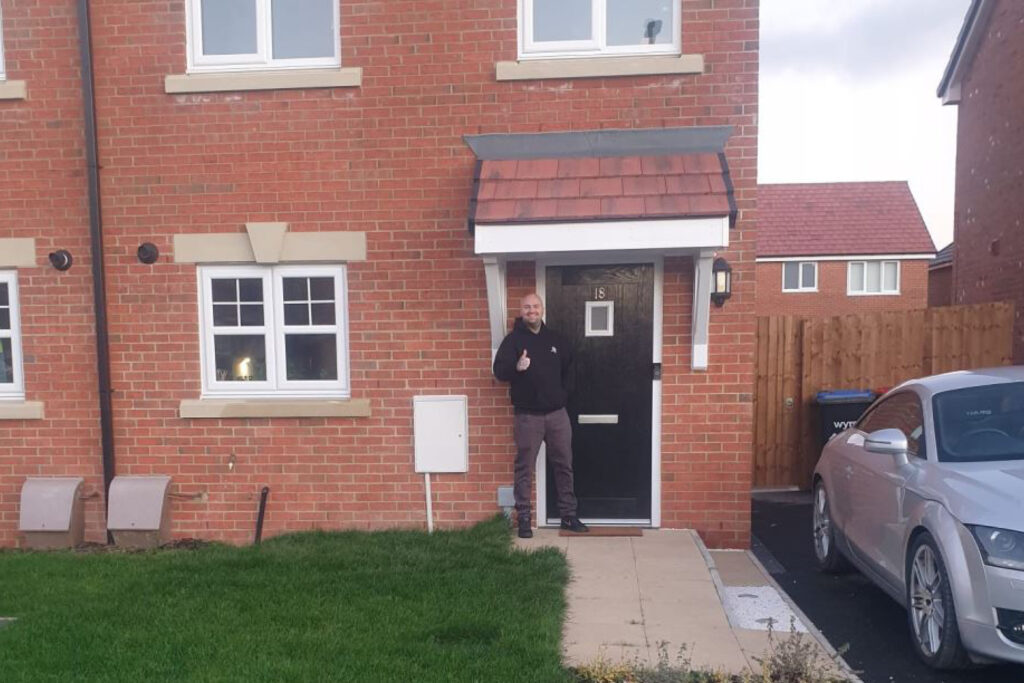 Nathan Davies' Snugg Homes Story…
"Snugg Homes were very easy to deal with throughout the whole process. Samantha was always pleasant, kind and willing to help with anything we needed"
---
Nathan has recently purchased a 30% share in a 3 bedroom home on Thorne Meadows.
This is Nathan's Snugg Homes story
"I am 33 and I now live with my 37 year old girlfriend in Great Eccleston. Prior to moving, my girlfriend and I were living at our parents houses in Blackpool whilst we saved for a deposit.
After doing an internet search for ways we can could get on to the property ladder, Shared Ownership came up, and it seemed perfect for us. The fact we needed a smaller deposit for a good percentage share of a house really drew us to the scheme.
We found a Shared Ownership property on Thorne Meadows, and decided it was a great fit for us; it was half way between each of our parents houses.
The house is perfect and it is a very friendly area! There was a few little problems when we moved in but we got it all sorted.
Life has changed a lot since moving in to our new home. My girlfriend and I are free to do what we want now and build a home together.
Snugg Homes were very easy to deal with throughout the whole process. Samantha was always pleasant, kind and willing to help with anything we needed."
Nathan