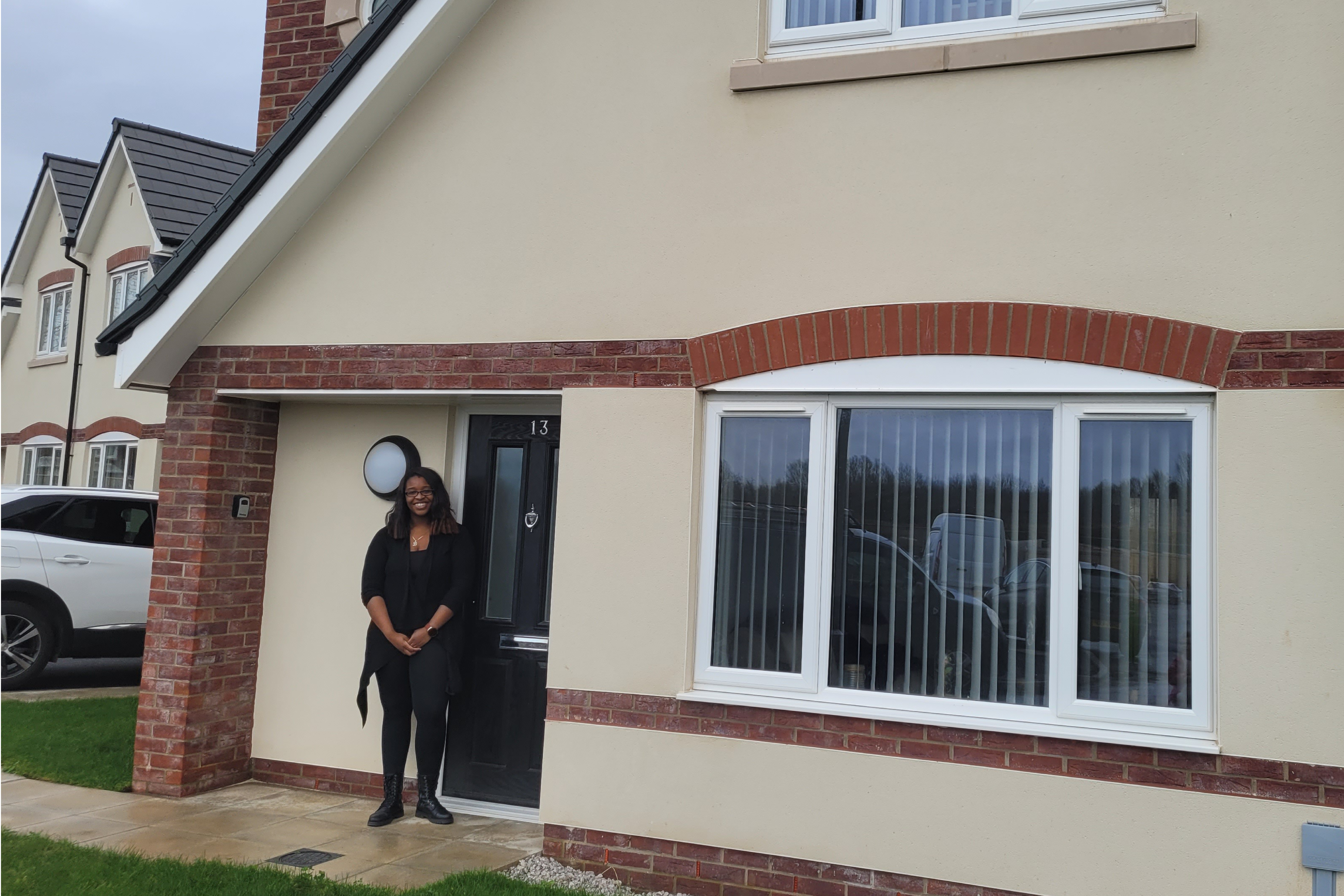 Dominique Merrifield's Snugg Homes Story…
---
"I would definitely recommend Snugg Homes to anyone who is interested in purchasing a future home."
---
Dominque is now living in her new 3 bedroom semi-detached home on Cottam Meadows.
This is Dominique's Snugg Homes story
"I am 30 years old, live alone and had moved back to my hometown of Preston after completing my degree at university. I rented for a long time whilst I saved for a mortgage.
The house I was living in had been neglected by the landlord, so I had to live in damp, leaky conditions, and there was no support when repairs were needed. My financial situation forced me to remain in these conditions for a number of years whilst I saved for a deposit for my own house – it was always my intention that my next property would be my own.
Following a mortgage advisors visit to my place of work, I did some research on the different ways I could get onto the property ladder and found out about Shared Ownership.
Shared Ownership was a much quicker way for me to buy a house without having a huge deposit for a mortgage. It also offered me the flexibility of purchasing further shares in my home when I could afford it.
I now have a house I'm proud of and can settle into long-term, maybe even my forever home! I have plenty of space, allowing me to work from home comfortably, and hopefully one day, I can raise a family here. It's also in a nice area and I have my own drive instead of having to park my car on a side street.
I love my brand-new house; it felt like home as soon as I moved in. It's very spacious without feeling too big, considering I live alone. The location is great for access to shops, parks and Doctor's surgeries.
The service I have received since initially expressing interest in the property up until now has been great. The property sales coordinator Samantha Bilsbury was fantastic throughout the whole process – from acquiring the property to helping me chase for more information when my sources fell short. I would definitely recommend Snugg Homes to anyone who is interested in purchasing a future home."
Dominique x