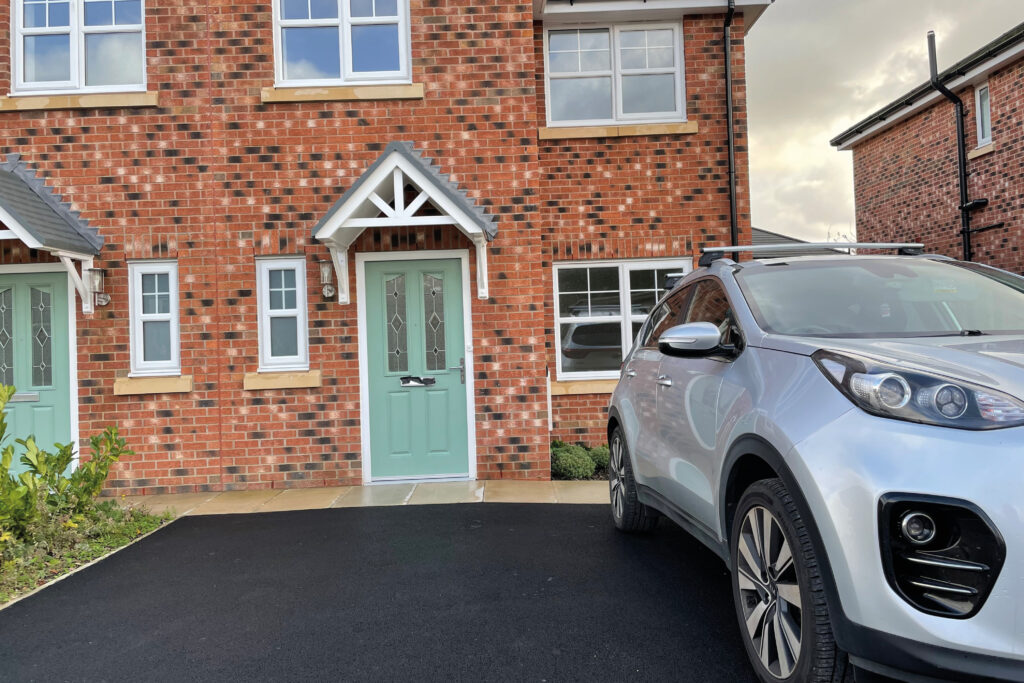 Sarah Goodwin's Snugg Homes Story…
---
"Snugg Homes have been brilliant every step of the way. We had some issues with our solicitors, but Snugg Homes did all they could do to help speed up the process, not to mention in the middle of a pandemic." – Sarah Goodwin, 28, St Helens.
---
Sarah and her partner are now loving life in their new 3 bedroom semi-detached home on Forest Green Way, Sutton Manor.
This is Sarah's Snugg Homes story
"I had previously been living between my parents' house in Manchester and my partners' house in Southport, but lock-down meant that we couldn't be together. We had talked about buying a house before the pandemic, but never took that step.
A couple of years ago my friend, who is a Shared Owner, told me about her positive experience with Shared Ownership. The low deposit was a big appeal for me; saving for a traditional mortgage can be difficult, with most mortgage lenders wanting a 5% – 10% deposit.
My partner and I wanted a house that was located between our parents. Our wish list included good walks (we have two dogs) and good transport links to work.
We found a house on the Snugg Homes website that was a really good size. It had a brilliant size garden for our dogs to play in and plenty of space in the house where we wouldn't feel like we are on top of each other.
Since the move, we have both gained confidence in our independence. I actually feel like an adult now that I have my own responsibilities.
Snugg Homes have been brilliant every step of the way. We had some issues with our solicitors, but Snugg Homes did all they could do to help speed up the process, not to mention in the middle of a pandemic, the staff were still a phone call away."
Regards
Sarah