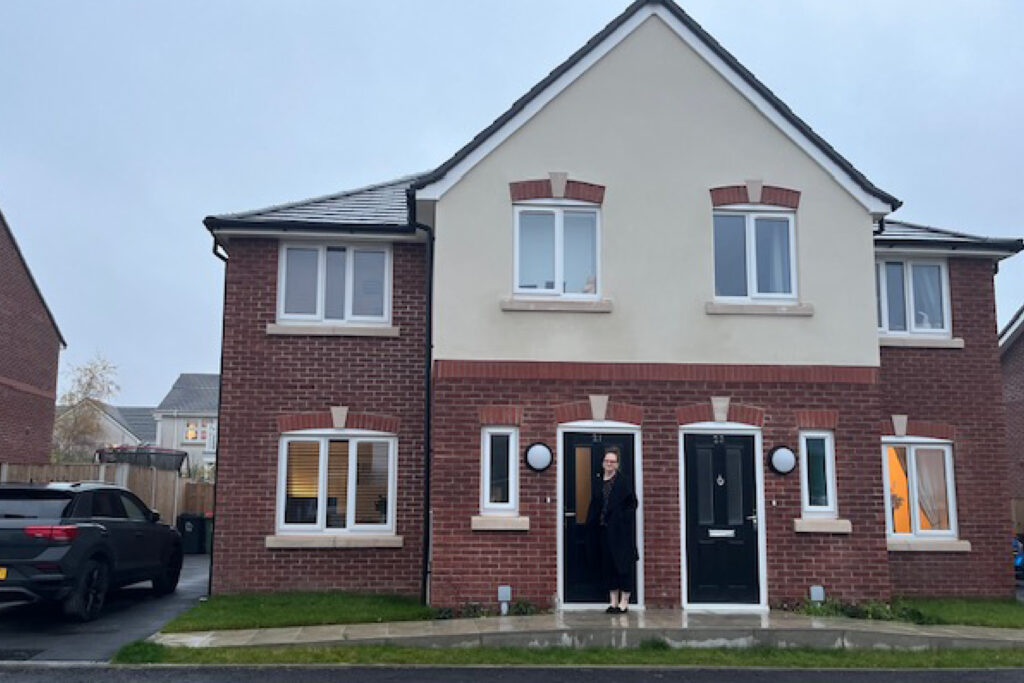 Sarah Hodgson's Snugg Homes Story…
---
"Snugg Homes provided brilliant communication throughout, it was a very personalised service, specifically from Sam our Property Sales Coordinator"
---
Sarah is loving life in her new 4 bedroom, semi detached home on Cottam Meadows.
This is Sarah's Snugg Homes story
"Hi, I'm Sarah, I'm 30 years old and live with my partner and two year old daughter.
Prior to moving, we were living in a property we owned in Hull, East Yorkshire; we sold up just before reserving our Shared Ownership property in Preston with Snugg Homes.
My partner works abroad Monday to Friday and so one of the main reasons we wanted to move to Preston was to be closer to family and friends.
We learned about the benefits of Shared Ownership whilst looking on Rightmove. The financial flexibility it offers is great; it's allowed us to buy a bigger property with a much smaller deposit than we would have thought – its just what we were looking for.
Our lives have changed so much since moving. I'm now closer to family, and we finally have a large property – which I've always dreamt of – in the perfect location!
Snugg Homes provided brilliant communication throughout, it was a very personalised service, specifically from Sam our Property Sales Coordinator"

Sarah x