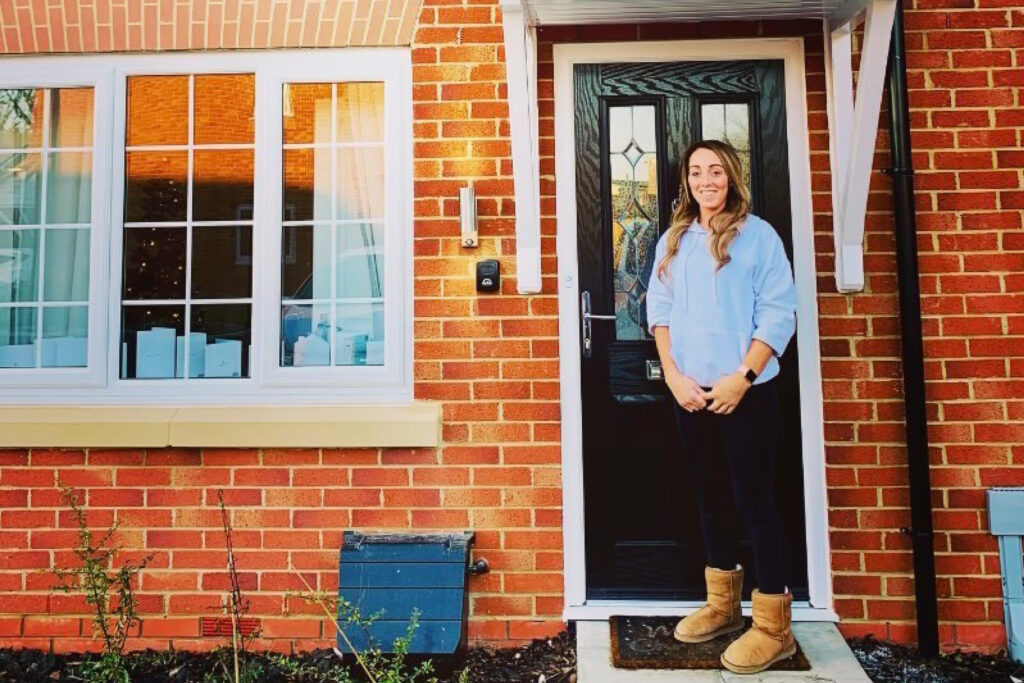 Sarah Gray's Snugg Homes Story…
---
"I have mainly dealt with Samantha who has been nothing but amazing. She has been so helpful and understanding with any question or worries"
---
Sarah is enjoying life in her new 2 bedroom mid mews home on Calder View.
This is Sarah's Snugg Homes story
"I am 33, and prior to moving, I had been living in Garstang with my parents so that I could save enough money to purchase my first home.
I had heard about Shared Ownership through friends, and because I was buying on my own, I only had a small deposit, and so the scheme made it affordable. I found a nice fresh new build in Catterall I liked on the Snugg Homes website.
It's only been a little while since I moved in, but the thing I love the most so far is the Independence! I also have so much more space, and the chance to make it my own.
The house is a brilliant size, especially the bedrooms. The garden is bigger than I expected and the work men are super friendly and happy to assist with any of my questions."
Sarah also had some kind words to say about the Snugg Homes Team:
"I have mainly dealt with Samantha, who has been nothing but amazing. She has been so helpful and understanding with any question or worries I had (and I had a lot!).
She has been reassuring, and her advice/replies to my questions have always been timely. In my case the completion date was set whilst Sam was on off – and for her first day back after her annual leave. The team members I spoke in her absence were just as helpful and friendly as Sam has been throughout.
When she returned to work on the day of completion, she immediately got in touch and made the process much easier.
I wish everyone I've dealt with along this purchase had been as helpful as Sam and the team. No complaints here with Snugg and only positive reviews. Thank you so much Samantha and team."
Sarah x