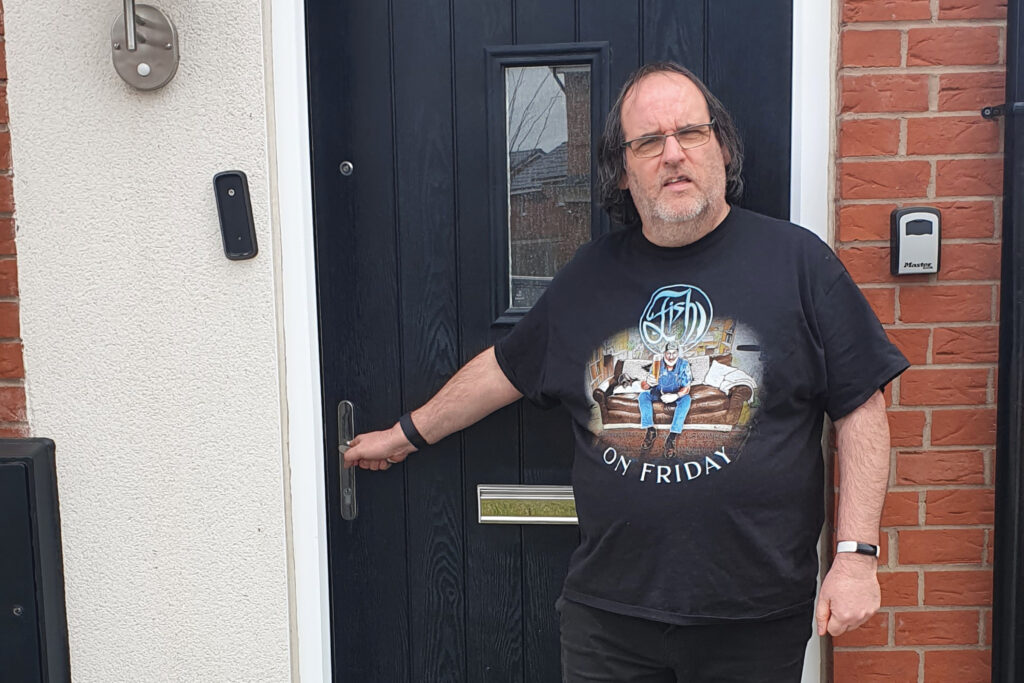 Philip Atwill's Snugg Homes Story…
---
"The service whilst buying the house from Karen at Snugg Homes was exceptional. She was very patient while dealing with a useless solicitor!" – Philip Atwill, 54, Southport.
---
Phil is now enjoying life in his new home on Pavillion Gardens.
This is Phil's Snugg Homes story
"I previously owned a 2 bedroom apartment on Sussex Road, but needed to move because of the necessity to work from home.
I was drawn to the Shared Ownership scheme because it gave me the opportunity to own a more expensive home than I could initially afford outright, but, still be able to buy 100% of at a later date.
I started to look around developments in Southport and drove around Pavilion Gardens. I saw that there was a Snugg Homes sign in one of the homes for sale and made further enquiries.
I absolutely love the house and development. It has given me more living space as well as a comfortable space to work in. There are a couple of snagging issues and an urgent repair, but I've been assured that the Asset Management Team have contacted the developer and that it will be done ASAP.
The service from Karen whilst buying the house was exceptional. She was very patient while dealing with a useless solicitor!"
Kind Regards
Phil