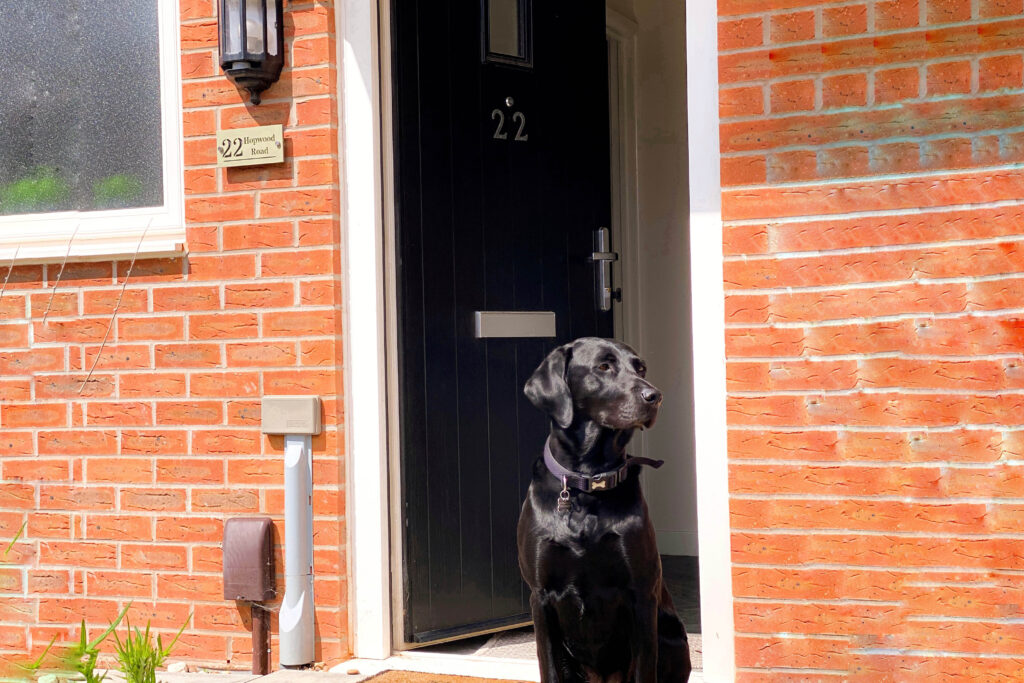 Michelle Roden's Snugg Homes Story…
---
"Affordability drew me to Shared Ownership; I could get on the property ladder and still have the financial flexibility to make my house a home."
Michelle Roden, 27, Gedling
---
Michelle is in love with her new three bedroom semi-detached home on Chase Farm.
This is Michelle's Snugg Homes story…
"I am 27 years old and a single parent to my daughter Amaya (almost 4) and our Labrador Millie (almost 6). I have lived in the Gedling area since I was born and have only ever been a stones throw away from my new home on Chase Farm.
I initially moved back in with my parents when my relationship broke down; I was determined it was only going to be a short term measure whilst I saved for to my next adventure, a new home.
I used to live across the road form Chase Farm, and so have watched the development grow from the start. I have always had an interest in property and after viewing a few homes, I fell in love with the one I am in now.
As a single parent to my daughter, I was unable to afford a traditional mortgage, so I looked into renting. This became impossible with a Labrador; I searched high and low for alternatives and eventually came across Shared Ownership. I did a lot of research; I joined online forums; e-mailed Snugg Homes for advice and got in touch with a mortgage adviser. I knew from there replies it was the right choice for me.
Affordability drew me to Shared Ownership; I could get on the property ladder and still have the financial flexibility to make my house a home. I also love the fact that I was able to move with in with our beloved dog – which I would not have been able to do if renting.
My life has changed tremendously since moving. I have been able to keep my independence and have a new home for myself and my daughter. The community here is lovely; everyone is friendly and the area is really quiet. I feel safe here.
I was initially worried about moving on to an estate which is still being built – due to noise and disruption – however, most the time I don't hear any building works and so I am continually surprised by the progress. The house is spacious and quiet, everything has been perfect for us. We are so happy here.
My experience with Snugg Homes was nothing short of amazing. The staff were so helpful, especially Laura. I bombarded her with emails at the start of the reservation process because I was worried I would miss the opportunity of buying this property. She was so helpful and I will always appreciate it. She was very knowledgeable and quick to reply. The after-sales team are great too."
Michelle x