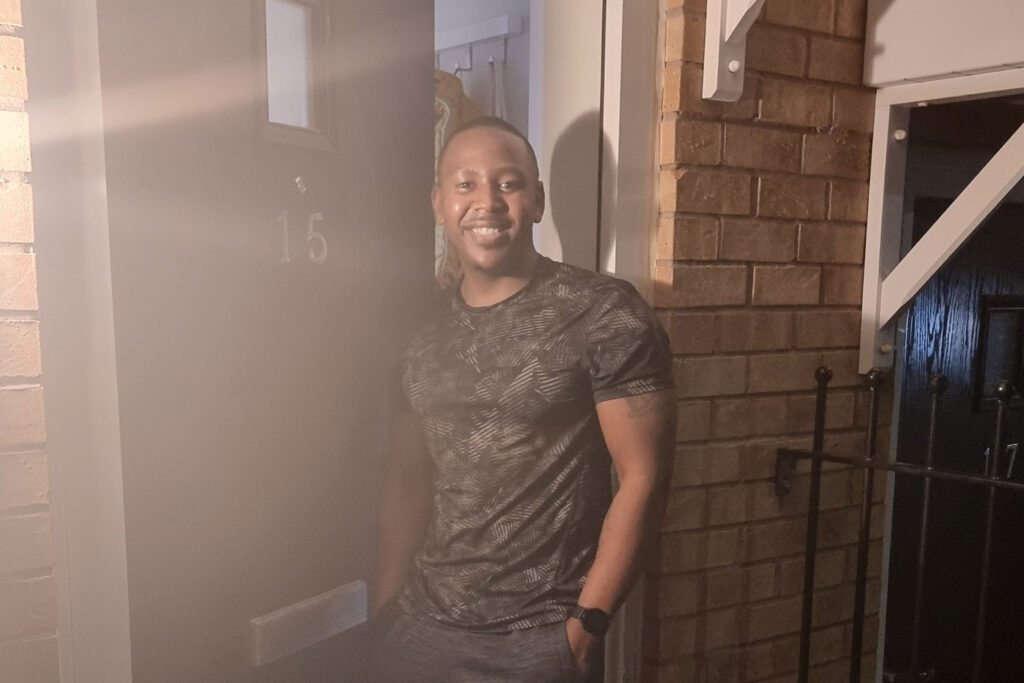 Gift Moyo's Snugg Homes Story…
---
"My experience with Snugg Homes has been easy and enjoyable. Laura was brilliant in handling any issues or concerns I had"
Gift Moyo, 27, Gedling
---
Gift is now living with his 6 year old daughter in their new 3 bedroom home on Chase Farm.
This is Gift's Snugg Homes story…
"My previous rental had become uninhabitable due to mould – and so we had been living with family friends. Renting can be unpredictable and so I wanted to buy a home to provide a much more stable environment for myself and my daughter.
I started looking for ways to get onto the property ladder – I had already heard about Shared Ownership through an online property development group and it looked like the best option for me to own my own home.
In my circumstance, Shared Ownership was the perfect and affordable way for me to own my dream property much quicker.

We have now moved in, and our new home has boosted my outlook – I now wake up in the morning with peace of mind – knowing that my daughter has somewhere to call home and that no-one will be taking it away from her.

The development is beautiful, the only downfall is the position of the house; I have taller houses behind mine which block the sun from coming in.

My experience with Snugg Homes has been easy and enjoyable. Laura was brilliant in handling any issues or concerns I had; this allowed me to concentrate on other things, knowing that she was working on my behalf."
Gift x