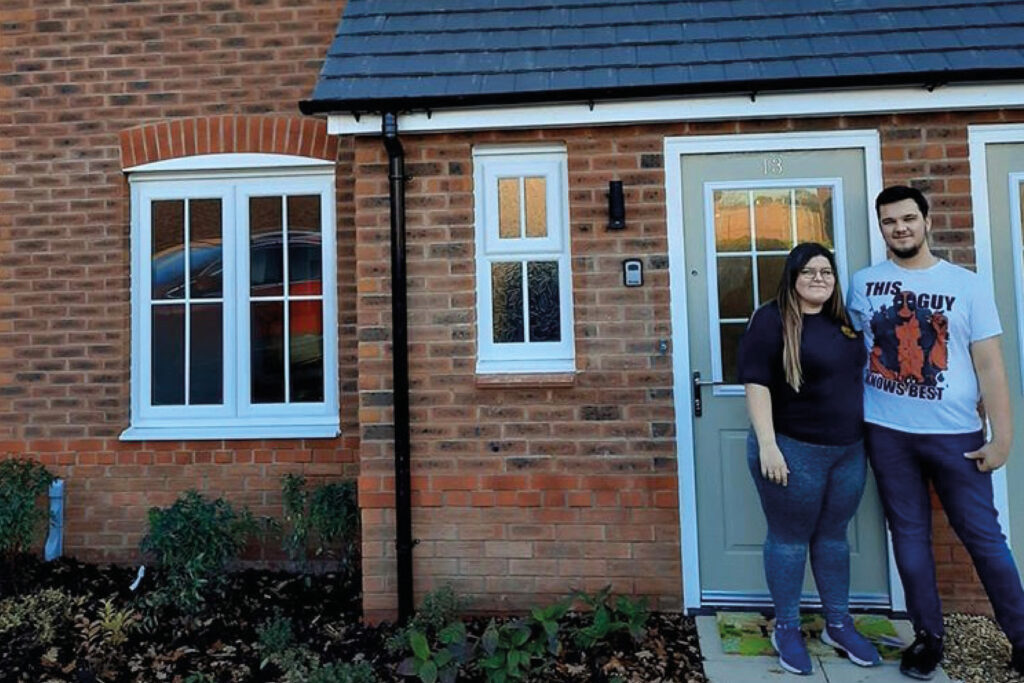 Abi Saunders' Snugg Homes Story…
---
"Snugg Homes have been exceptional throughout. I really appreciated that they always made the time to reassure me…" – Abi Saunders, 21, Crewe.
---
This is Abi's Snugg Homes story
"Hi I'm Abi, and I live with my partner and two dogs in Crewe.
My partner and I had been living with my mum, but we decided it was time that we moved into our own place.
My mum helped us look – and sent me a link to a property in different area. Unfortunately, when we tried to buy it, we couldn't due to other issues that came up.
We persevered and were fortunate enough to find another property that we loved. This home was affordable because it was available through Shared Ownership.
Our lives have changed dramatically since moving in; it honestly all feels like a dream. We've gone from living in my mums, to moving into our own house! It's just amazing to have our own space and to be able to do our own thing – and the dogs love it as much as we do.
The house and development are stunning; the quality is insanely good. I never imagined it would be so beautiful – and the work men on site have always very helpful.
Snugg Homes have been exceptional throughout. I suffer with anxiety and I made them aware of this at the very beginning. I really appreciated that they always made the time to reassure me and were available on the phone for any questions I had; it really meant a lot. The team made what could have been an extra stressful time, into a much easier one!"
Abi x